(or lack thereof of course...)
I started on these a few months ago. Spring was stitched in a month (these designs are really, really well named: they are small!):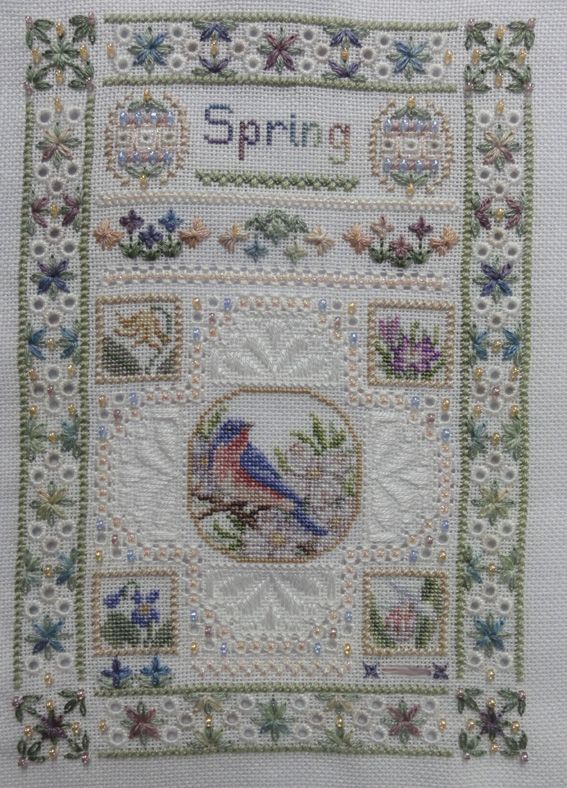 And a slightly better point of view to see the pattern darning: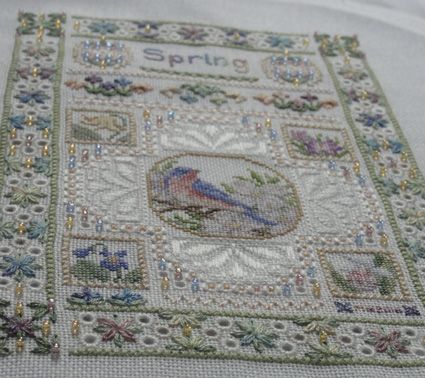 I have since started on summer, which looks like this on the last wip pic I made: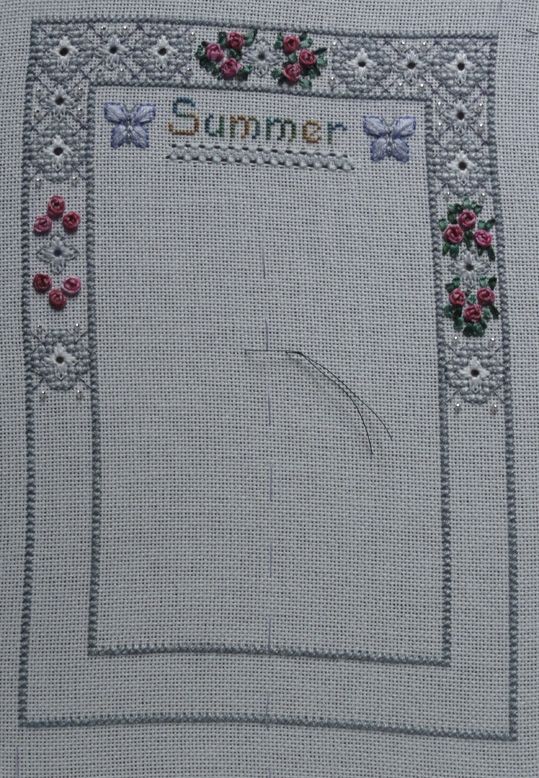 It could do with a new pic as I am now stitching the over one garden scene. I wanted a peacock in it, but the one from EGS turned out to be a bit dominating for my liking. So no peacock. Snif. Boohoo.
Anyway, I have a question for those reading this. Could you please give your take on the backstitch instructions? I'm confused (as in more than usual) as to what is what.
Pic:
Instructions: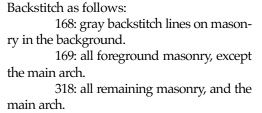 The 168 is on the back arch (barely visible in the pic) but is no problem.
Specifically, I'm wondering what is background and what is foreground? And what is the main arch? Does that include the pillars the arch is resting on or just the arch itself?
Thanks in advance for any reply and I'll post an update soon.