Last year I decided I needed some more colour in my life so I started on wreath I. When that one is finished, I intend to go on and do wreath II as I have all the needles and blends and so on already there. (BTW, the floss list on this one is huge!) Here's my progress so far: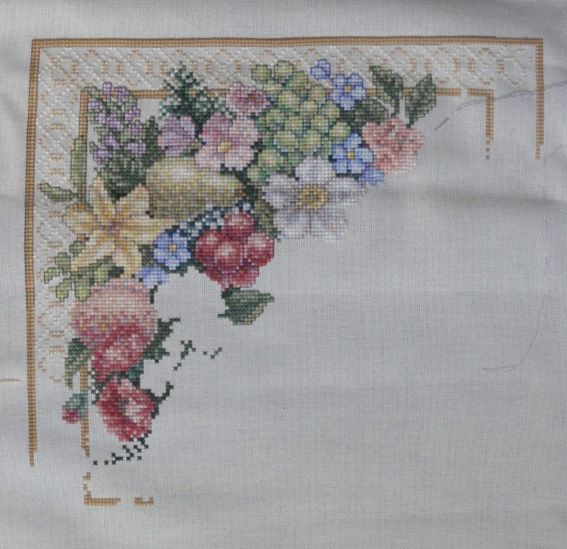 It's coming up in rotation as my next project, so expect more updates. Let's say sometime this year, to be on the safe side.
Yay! A whole topic in which I can talk to myself...